Cargo insurance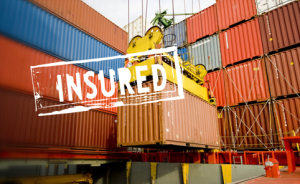 The logistics company RDcargo provides services of international transportation and cargo insurance. Thanks to the professional approach to work and many years of experience in the field of logistics, the company's specialists will make all necessary documentation in the shortest possible time, assist in coordinating the papers in the relevant instances.
Who can be insured?
We make insurance of legal entities and individuals-entrepreneurs, consignors, consignees on favorable terms for all parties.
Insurance risks
Accident;
theft of property;
loss of transport;
force majeure, disasters caused by the elements;
damage to cargo during transportation or overload.
Specificity of cargo insurance
The international rules provide for 3 options for cargo insurance, the difference between which lies in the degree of responsibility of the insurer.
We provide cargo transportation insurance services on different terms:
with responsibility for all risks;
with responsibility for a partial accident;
without liability for damage (other than crash);
with responsibility for assigned risks.
When choosing the method of insurance, the specificity of the cargo, route, mode of transportation is taken into account. With frequent transportation of the same type of cargo insurance is possible under the general policy, so that the whole procedure is simplified and accelerated, costs are minimized.
According to international rules, the carrier bears full responsibility for the insured cargo, with the exception of cases not specified in the insurance contract.
We will provide you with the most comfortable conditions for transportation of goods from China, India, Turkey. Having addressed in RDcargo, be assured – delivery will be made according to world norms and standards.