Customs clearance of cargoes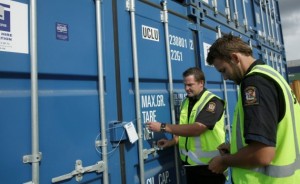 Often the difficulties associated with crossing the border and passing customs inspection become an obstacle for Ukrainian entrepreneurs wishing to deliver goods from Turkey, India, China or to send cargo to the listed countries.
Registration of all necessary documentation is a time-consuming, expensive and rather complicated process.
RDcargo provides customs clearance services:
declaration of goods, preparation of cargo customs declarations, documents;
presentation of declared positions to customs inspection.
We take full responsibility for the payment of customs fees and compliance of the drafted documents with international rules and standards.
Customs clearance in Ukraine
In Ukraine, a customs broker is an expert in solving any problems – communicating with officials of various ranks, defending the interests of the client, seeking compromise solutions from different situations. We do our best to simplify the running of your business and shorten the duration of cargo transportation:
Prepare documents in advance (import, export of goods);
We assist in obtaining licenses, certificates, permits;
employees of the company are personally present at the cargo inspection.
The procedure for customs clearance of cargo will no longer be an obstacle to international trade relations. Entrust business management professionals!